Advertorial
Never Waste Money on Things You THOUGHT You Lost Again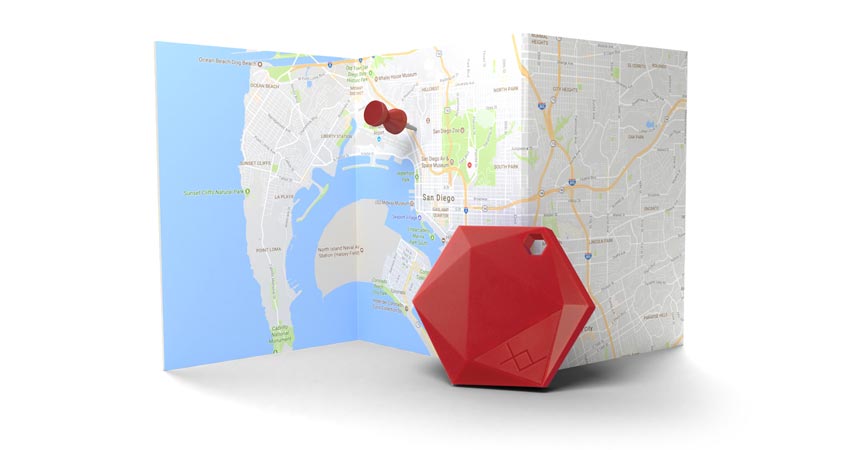 Know how much it costs to replace your car keys? (You know, the remote ones?)
$200 to $500.

Yep, I know. That's a huge wad of cash for just a single key!

But Americans fork over huge amounts of money (like this) every single year to replace things they've simply "lost around the house."

Like their car keys.

And...
...their wallets.

Which are twice as painful when you lose them. 'Cause we both know it's not just about the cash that's disappeared...

There's the mind-numbing headache of calling the banks, the DMV, the gym...

And being stuck on the phone listening to dinky piano music for 20 minutes (on a good day), just to cancel your cards and get new ones.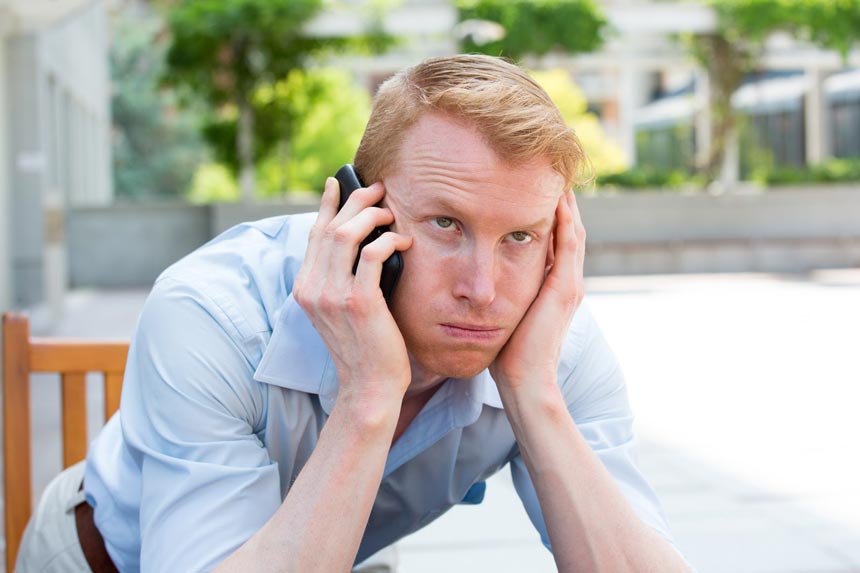 And then, there's your phone.

Might not seem like a big deal. Someone else can call it for you and find it, right?

But what about when you lose it when it's on silent...and you've only got 5% battery life left?

That puts you a few hundred dollars out of pocket to replace it.

But it also means your photos, your contacts, your messages, everything that's stored on your phone has vanished along with it too.

Poof. Gone.

Even if you do backup your phone from time to time, there's always going to be a chunk of precious data that disappears forever...

...and that stuff is (quite literally) priceless.

But now there's a way to skip all that stress and keep your cash (and your things) in your pockets.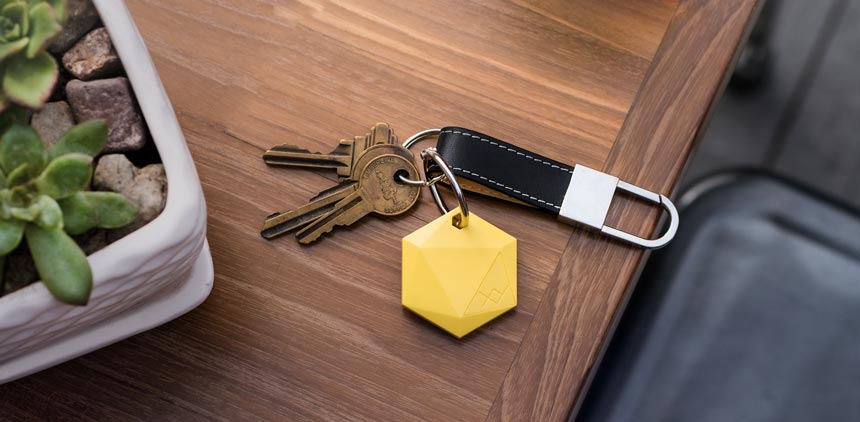 It's a revolutionary tracking device with Bluetooth and geolocation features to help you find your lost things super fast—no matter where you left them!

Doesn't matter if you can't find your keys (down the side of the sofa),

...your wallet (bottom of your laundry hamper)...

...or your phone (dog left it under the rose bush in the backyard)...

...simply access your XY Find It app to trigger the alarm on your lost items, and they won't stop ringing until you find them!

And the genius part of this invention is that it also works in reverse.

With a single press on the "XY" button on your XY Find It device, your phone will start ringing. Loud and clear.

Even if you left it on silent!

It no longer matters what you've lost, you'll find it fast and save yourself hundreds of dollars (and stress headaches) in the process!

Here's how it works: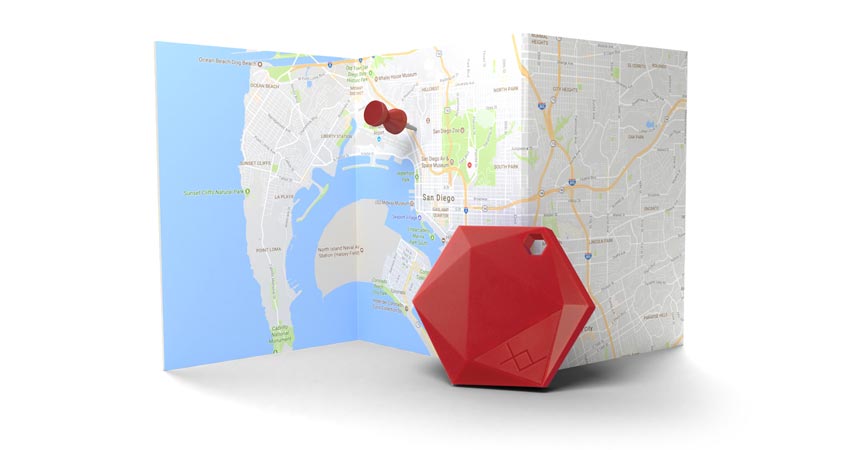 It uses geo-location technology to show you exactly where stuff is on the map inside of the XY app (which is available on all iOS and Android phones).
These tiny finding devices are so popular, they've been featured on WIRED, the Huffington Post, The Today Show, and even Fox News!

And they must be good, because to date, over 1 million of them have been sold to happy customers all over the world.
How come they've sold so many?
Because the beauty of the XY Find It finder is you can use it on anything!
Your keys, wallet, backpack, laptop, luggage, smartphone—yes, them too!—the XY Find It will find it for you!

Using app and web notifications, as well as an easily triggered alarm system, you can find anything you've misplaced quickly and smoothly.

But even with so much technology packed into it, the XY Find It finder is only the size of a half-dollar coin! (And it weighs even less than one!) So you won't ever look or "feel" like you're lugging around a finding device.

And to top it all off, the XY Find It finder is super hard-wearing and water-resistant. Just one should last you up to 5 years with no problems.

In fact, one guy's wife accidentally ran his through the washer and dryer, and—this is incredible—it still works!
And the best part is there's already millions of people with XY Find It..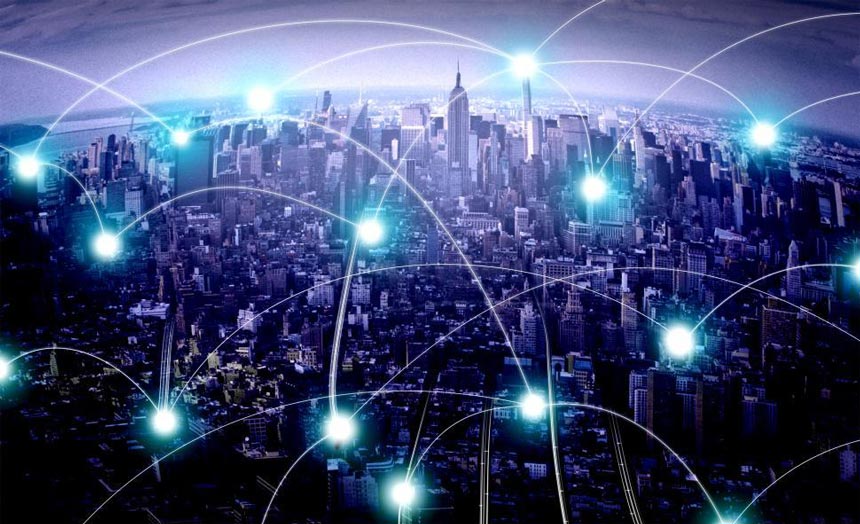 This means you can find all your stuff, anywhere in the world...with the push of a button.
We recommend XY Find It because it's "set it and forget it"
Now XY Find It is NOT the first device of its kind on the market...but here's why we recommend it over the others.

It has a battery life of 5 YEARS...that's 5x longer than any other device in the market...which means you don't have to THINK about replacing the battery.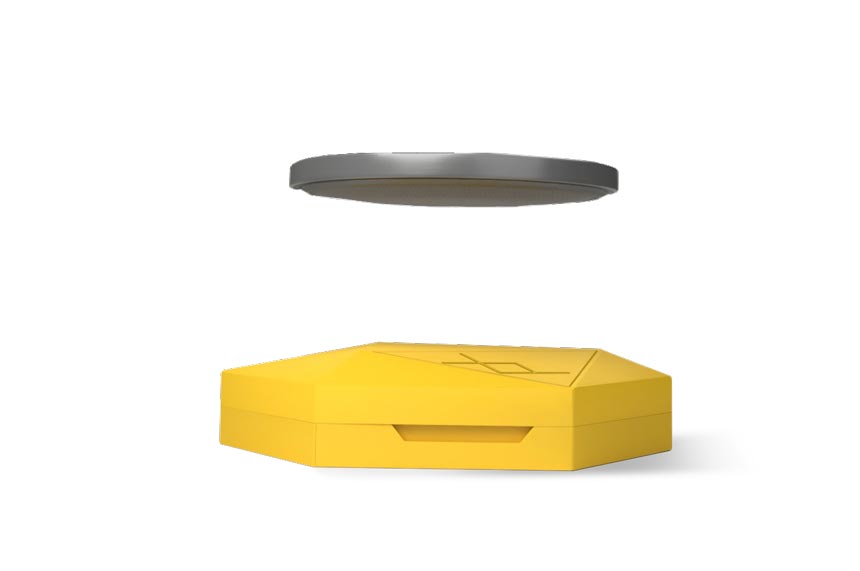 The average American owns their car for about 8 years which means you MIGHT have to replace it ONCE.

With the others, you'll have to remember to replace it EVERY SINGLE YEAR. With XY Find It, it's just one more thing you can check off your list to remember.
It's the best way to keep track of all the things you're most likely to misplace...
It's no secret that we all need a little help keeping track of our stuff...so let's talk about all the ways XY Find It helps you do that.
Here's what you get when you buy an XY Find It finder:
A compact, lightweight, stylish Bluetooth and geolocate-compatible finder (with its modern design you won't "look" like you're carrying a finding device)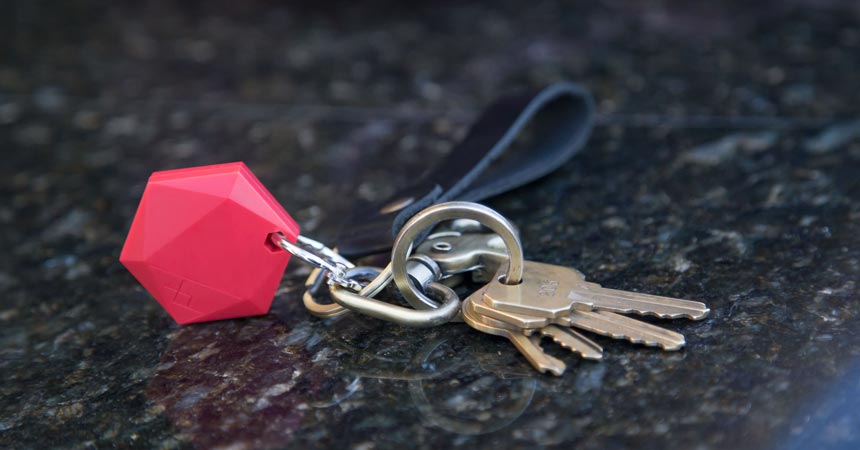 An alarm that's 4x louder than competing finders (meaning you can locate things even when they're in the pocket of yesterday's gym shorts at the bottom of your laundry hamper)
Finding range up to 300 feet - that's 1.5x wider than other finders! (no running crazy around your house to get the alarm to trigger)
Hard-wearing materials and water-resistant covering (no need to keep replacing them as one lasts up to 5 years!)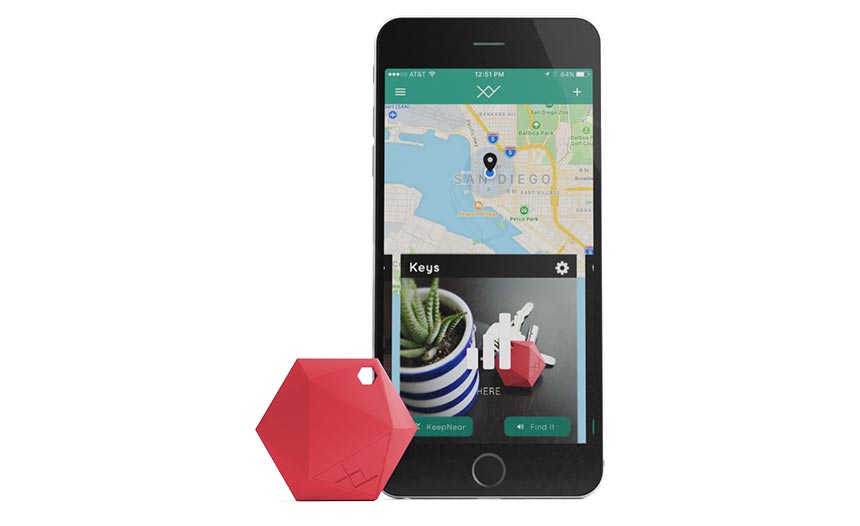 The FREE XY Find It app and a private account (no subscription or maintenance fees. EVER)
A handy keychain attachment (to hook it securely to anything you wish)
Keep Near(TM) notifications (to remind you when you've left something important behind...even in a restaurant bathroom!)
The Last Known Location feature (which maps out for you where your items were last seen)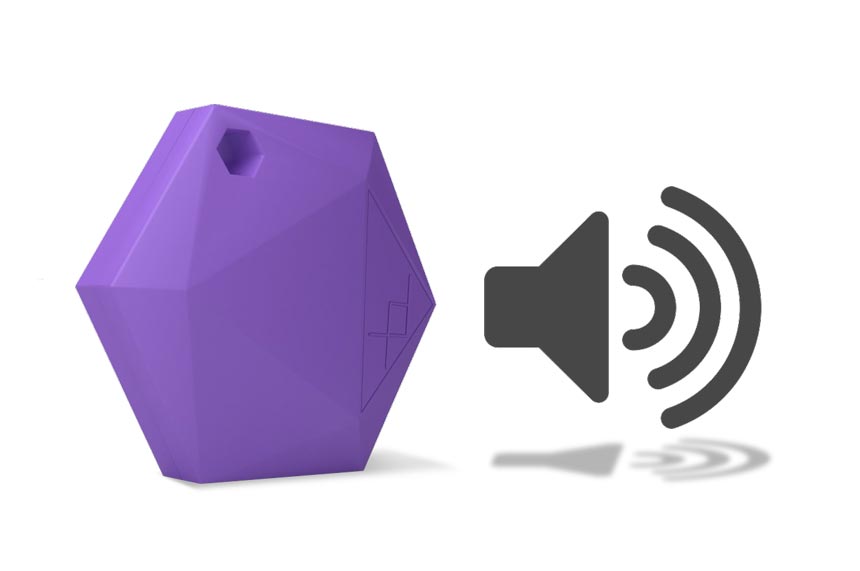 Unique Crowd GPS tracking (so anyone can help you find your stuff, even from 300 feet away!)
The original XY Find It button, which turns on and rings your smartphone (YES, even in silent mode)
Ability to link an unlimited number of devices to one account (track ALL your stuff from the one place, it's a no-brainer)
30-day money-back guarantee (if you're not happy, we're not happy, and you'll get your money back - easy!)
An incredible 2-year warranty (giving you the peace of mind that you're always covered, no matter what)
Think for a second of all the things you'd hate to lose
Your keys, your smartphone, your wallet, your car, your backpack...

Can you really afford the wasted time and stress (and potential embarrassment) searching for them when you need them most...again?

When you team up with your XY Find It devices, you'll never have to worry about losing track of any of these things. Ever!

What's more, if you act now, you can scoop up incredible savings on a multipack. So you can attach them to anything (or everything!) and keep track of your stuff with incredible ease.

You can even gift a couple to your parents. Or your partner. After all, they lose their stuff just as much as you do. (Each XY Find It finder comes packaged separately for easy gifting.)

Plus, when you order now, you get FREE fast shipping to anywhere in the United States. How amazing is that?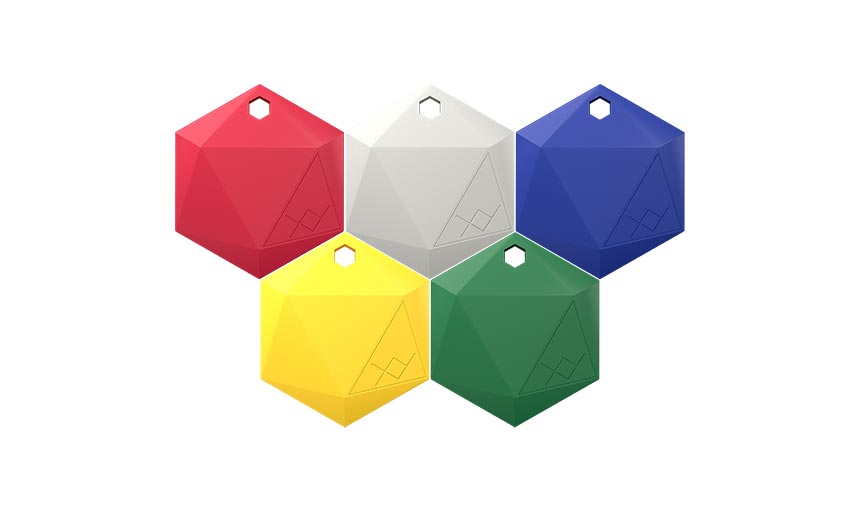 The list of America's most misplaced and stolen items includes keys, phones, bikes, and bags (especially while traveling)...XY Find It can help you keep track of all of them.
Click on the button below to get your XY Find It today!
To get your XY Find It tracking devices right away, just tap or click on the red button below to choose how many you want (the more you buy, the more you save) and place your order.

And you'll be on your way to turning "Oh-****-I-lost-my-stuff"...

...into "No-sweat!-I'll-just-find-it!" relief.

Come on and join the thousands of happy XY Find It customers.

Tap or click the button below to get yours now!
This website is an advertising market place for companies who provide consumers products and services. This website is an advertisement and not a news publication. All persons depicted on this site are models. The owner does not recommend or endorse any specific company. Terms, conditions and exclusions may apply.